Every great system is made up of a core group of basic components. The same applies to a business. Your Core Operating System is your Way of doing business. Successful organizations see their Way clearly and constantly refine it.
Let's start by defining some terms.
In our Playbook vocabulary, a "lead" is any revenue opportunity - any response, inquiry, expression of interest or complaint, any contact with your business - made by a prospective customer, a new customer, a new client, or a maturing client, whether initiated by you or by the contact.
A prospective customer is someone who has never bought from you.
A new customer is someone who has made his first purchase from you.
A new client is a new customer who has come back and bought something a second time from you.
A maturing client is someone who has come back a number of times to buy something from you.

The Core Operating System
The core operating system of lead generation (marketing), lead conversion (sales), and client fulfillment (operations) is the way in which you make a promise to a prospective customer, convert that prospective customer's interest into revenue, and therefore into a new customer. And then convert that new customer into a new client and the new client into a maturing client.
The core operating system in a World Class Company is One System, with three sub-systems or components, not three standalone systems. It must be seen as One Thing, as though from above.
When your core operating system is working at its best the lead generation system, the lead conversion system, and the client fulfillment system are each one part of a seamless, intricately complex, effective and efficient system of interactions with your prospective customer, new customer, new client and maturing client.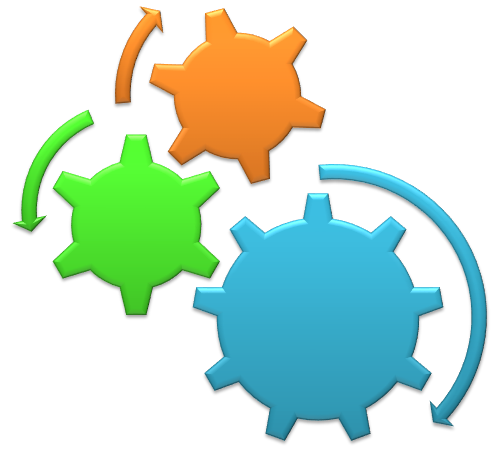 Many, if not most, businesses make the mistake of putting sales and marketing in two different silos. From the above it should be clear that they are actually two gears in a three geared machine. Or two legs of a three legged stool.

Your Client Acquisition System
The client acquisition system is made up of your lead generation and lead conversion systems. Marketing and sales in the traditional analog world.
The Internet however has forever changed the buying behaviour of customers and clients.Today you need to integrate your analog (offline) and digital (online) client acquisition components, into one homogeneous acquisition system.
You need to pick the right operating systems for analog and digital though. Just like your laptop, tablet or smart phone can only run on one operating system - Android or IOS - your offline and online systems can only run on one operating system.
Trying to run your online systems on analog, or vice versa, will cause it to crash. It simply won't work.
Game Plan Practice

Take a few minutes to ponder the following three questions.
To what extent have you clearly defined and documented your client fulfillment system?
And your client aquisition system?
How is that affecting the growth of your business